Exceptional Care Creates Exceptional Smiles
For many years, Dr. Robert H. Perry has helped his patients achieve their orthodontic goals: a lifetime of beautifully healthy smiles that change their worlds! Dr. Perry and his team know the power of a wonderful smile. Every day they see patients gain confidence and know those new smiles contribute to each person's success at school, work, and all parts of their life.
Dr. Perry also knows a healthy body and mind, when combined with a great smile, has a substantial, beneficial effect on younger patients, helping them make a successful transition to adulthood. His heart is warmed when he hears of his patients' triumphs in their adult lives!
Education
Dr. Perry completed a Bachelor of Arts degree at the University of Mississippi, in Oxford, MS, in 1970. Following his undergraduate degree, he was accepted at the University of Tennessee, in Memphis, TN, where he was awarded his Doctorate of Dental Surgery (DDS) in 1974.
Dr. Perry then spent nine months practicing general dentistry with his father, Dr. Ellis R. Perry, in Corinth, MS, before starting his orthodontic residency at the University of Alabama, in Birmingham, AL, in 1975. Following the two-year residency, Dr. Perry and his young family returned to his hometown of Corinth to establish his orthodontic practice.
Commitment to Continual Learning
Each year, Dr. Perry takes continuing education courses in order to stay abreast of new orthodontic technology and techniques, as well as treatment trends. Additionally, Dr. Perry has lectured on orthodontics for dental hygiene students at Northeast Mississippi Junior College and to orthodontic residents at the University of Alabama School of Dentistry in Birmingham, AL.
Combining his years of experience and advanced knowledge of orthodontics, Dr. Perry is able to create truly personalized treatment plans. Patients have an exceptional orthodontic experience and achieve their healthiest, most beautiful smiles as a result.
Professional Memberships
Dr. Perry has been awarded the prestigious Diplomate status by the American Board of Orthodontics. He has also been selected to be a member of the Pierre Fauchard Academy. Throughout his career, he has maintained an active membership in the:
American Association of Orthodontists
American Dental Association
Southern Society of Orthodontists
Mississippi Association of Orthodontists (two terms as President)
Mississippi Dental Association (currently serves on the Mississippi Dental Association Board of Trustees)
Mississippi District I Dental Society (two terms as President)
Corinth Dental Society (served three terms as President)
In the Community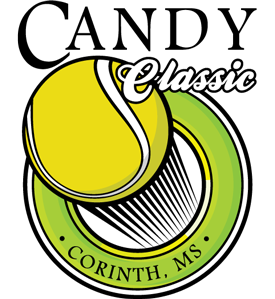 An avid outdoorsman, Dr. Perry has assisted local law enforcement in teaching hunter safety courses. He is driven by a desire to make certain young and new hunters are knowledgeable about safely handling their firearms and aware of the safety precautions they must follow in the woods and Dr. Perry has written and published an article on tree stand safety.
Dr. Perry is also passionate about tennis. He began as a Corinth High School tennis player and has continued to participate in tournaments throughout the state achieving a #1 ranking in his age group. He has also trained many young tennis players, some of whom have won their state high school championships. All three of Dr. Perry's now-grown children played in the Mississippi State Tennis Championships for their school.
Dr. Perry has combined his love of tennis and fundraising expertise by serving as the tournament director for the Candy Classic Memorial Tennis Tournaments, which raises money for St. Jude Children's Research Hospital. The tournaments were established to honor the memory of a local ten year old, Candy, who died of leukemia. The tournament now includes and honors area teenagers who are being helped by St. Jude in their battles with cancer.
An Eagle Scout himself, Dr. Perry has provided leadership for many young men in their quest to earn their Eagle Scout badges. He was thrilled when the 16 members of his Boy Scout Troop were awarded their Eagle Scout Badges while in high school!
The Corinth Rotary Club honored Dr. Perry by selecting him as the "Rotarian of the Year".